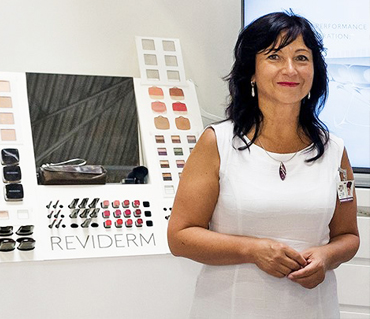 SkinDesign
How long has your company been operating on the market?
The company SkinDesign was founded in 2010. Since 2014, we have been the exclusive distributor in the Czech Republic and Slovakia of our most precious jewel, the German medical dermocosmetics REVIDERM. However, we are constantly moving forward and discovering new horizons for our clients. Last year, we expanded our portfolio by adding two unique brands with a 100% natural focus: the leading Swiss pedicure SatisFeet, with apple stem cell technology; and the Italian relaxation cosmetics Marzia Clinic, which totally stands out with its massage SPA rituals and combination of skin care with the harmonization of body, mind and soul.
What are the prospects for development for the near future?
All the brands we represent are focused on both professional treatment and subsequent home care. Thanks to their convincing effects, they are widely used not only in beauty and pedicure salons, but especially in dermatology and podiatry clinics. We want to expand our ranks with new satisfied professionals to maximize the presence of our cosmetics at places where it can fulfill its main purpose – to help people achieve beautiful and healthy skin.
What is the philosophy of your business?
Every human being is unique to us, the same as their skin, environment and lifestyle. We teach our professional partners to understand these things complexly and use this foundation to look for solutions precisely tailored to each client's specific skin condition and problem. This is the only way leading to reliable and long-lasting results. It is here that the meaning of the motto "True care" emphasized by the brand REVIDERM comes from.
Your secret of success?
We always take only those paths that enable us to keep joy in our work along with the conviction that we provide the very best care. Because we ultimately pass on the feelings we create in ourselves to those whose skin we care for. And there is no greater joy than to see the smile of a satisfied client, who you have just helped solve a persistent problem.
Kukulova 24, Praha 6 – Břevnov
Tel.: +420 605 227 547
kosmetika@skindesign.cz