MUDr. et Bc. Lucie Jarešová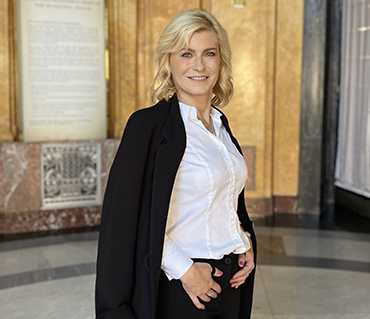 Dermatologie a estetická medicína
How long has your company been operating on the market?
The company L DermaMedEst was founded in 2013. The name describes the focus of our field. It is composed of the words dermatology, medicine, and aesthetics. Since 2016, we have had contracts with all health insurance companies.
What are your prospects for development for in the near future?
Our clinic specializes in serious skin diseases, e.g. acne, psoriasis, atopic eczema. We are a center for biological treatment. Prevention of skin cancer is also very important. We have a full-body digital dermatoscope with artificial intelligence, which is able to record and evaluate marks on the body and assess their development over time. We remove skin manifestations surgically or with a laser.
As of January 2023, our services will be extended to include professional medical cosmetic care.
Do you offer aesthetic procedures?
Aesthetic procedures are another of our specialties.
I have been performing aesthetic procedures since 2006 and I have a certificate in corrective dermatology. Each client needs to be approached individually. I refuse to perform procedures that would significantly alter a person's face and I pride myself on naturalness.
I hope one day I will be able to tell myself that I raised my children well. I have built a top workplace that treats patients in a modern way. We provide professional care throughout our expertise ranging from minor procedures to highly specialized treatments with biological drugs and more complex interventions.
Your secret to success?
I enjoy my work and I believe success is based on the desire to work and learn. I was lucky to have my professional supervisors at Motol University Hospital and Královské Vinohrady University Hospital. They taught me how to recognize skin diseases and how to think comprehensively, how to give lectures and pass on my experiences. My success is based, of course, on the support I have from my family and my upbringing by my parents. They prepared me for various life situations, and I had to experience some of them myself in order to realize that life is worth overcoming its pitfalls. It goes without saying that a quality team leads to the success of the entire workplace.