Where to save your money in these turbulent times?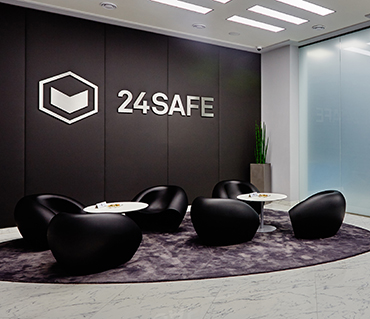 Not a single day of our lives goes by without us dealing with the issue of the safety of the world.
Mainstream mediaand social networks are full of events or occurrences that can directly or indirectly affect our normally happy and carefree lives. According to the World Peace Index, the Czech Republic has been among the ten safest countries in the world for a long time, and Prague is actually the sixth safest capital city. However, the risk of a possible spread of the conflict which is currently taking place near our borders is real for us than ever before.
The economic impact at this time, when everyone's life is threatened by a pandemic or war escalation, will be felt sooner or later by all of us and it is upon us to be prepared. Now more than ever, we need to think about protecting our property and our money, which recently was secured by the stability of the banks.
So how do we protect ourselves? A proven solution is to use a safety deposit box. Not only for storing investment gold, but also for storing important documents and, in particular, cash.
This service is offered not only by banks, but also by private non-banking companies. Automated safety deposit boxes 24SAFE are also available in Prague today, they allow 24-hour access without restrictions, moreover with the highest security class. With complete discretion thanks to the use of a chip card and PIN, you can enjoy real security.
Na Poříčí 1071/17, Praha 1 – Nové Město
Tel.: +420 222 866 866
info@24safe.cz
www.24safe.cz