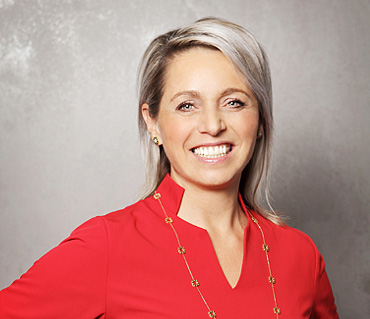 Ostravská univerzita, Fakulta sociálních studií
Ostravská univerzita, Fakulta sociálních studií
Koordinátorka Social Work and Social Economy
Tajemnice Katedry sociální práce TESSEA ČR, z. s.
Ambasadorka sociálního podnikání pro Střední Moravu
You decided to leave the health care industry, started your own business and managed to combine the best of both worlds. How?
At first I decided to go in the direction of entrepreneurship. I started to process coloured flat glass using techniques known as tiffany and fusing. Later I founded a social business called Podané ruce (Helping Hand, editor's note), a cooperative specializing in providing social services and production and, therefore, combined social, economic and environmental aspects, which paved the way towards an ambassadorship for me.
You are an ambassador of social business. In which way is this job fulfilling for you?
Thanks to the ambassadorship, I get to advise the fresh social entrepreneurs who are just starting. I also have the chance to meet many interesting people and learn about various innovative business plans.
You are a coordinator of Social Work and Social Economy. Could you give us a sense of what it involves?
SOWODEC is a European social work oriented educational program among a network of universities, where I represent the University of Ostrava. International partnerships/cooperation allows me to support students who decide to take their studies abroad for a special Joint Degree, meet colleagues and cultivate a common educational curriculum.