Czech - Moravian Association of Women Entrepreneurs and Managers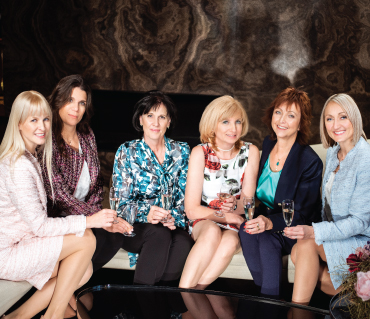 CMAEM is a voluntary organization based on solidarity of women entrepreneurs and their willingness to help other women entrepreneurs and managers to work in their professional life, to learn to combine it not only with family life, but also with personal development. Since 1995 CMAEM has been the association with the longest tradition in the Czech Republic and the largest functional network on the regional, national, international level.
We share
We share
We consult
We are having fun

The most influential group of women entrepreneurs in the Czech Republic and the most active member of the World Association of Women Entrepreneurs (FCEM) with many direct contacts to influential people of the international sphere.

Commitment
Ethics
Communication
Relationship
Success

CMAEM - The Voice of businesswomen in the Czech Republic 

Strategic activities:
Women's Entrepreneurship Day (WED) and the campaign Choose Women - Ambassador of the project for the Czech Republic 
Supporting young women entrepreneurs regardless of age - Growing Together project
Support and development of talented children - project Next Generation
Education and social events for members
Cooperation with universities
Cross selling
Networking

Helping women doing business