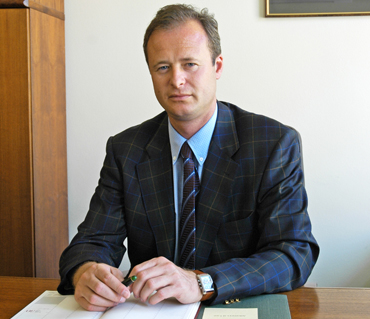 Grubner Legal law
How long has your company been operating on the market?
I have been working as an independent lawyer since 1994. In 1996, I founded the Grubner Legal law firm, the aim of which is to provide its clients with comprehensive legal services at a high professional level of European standards.
What is the philosophy of your business?
An experienced team of our lawyers manages a range of services for individuals and entrepreneurs, as required case-by-case, individually and thoroughly. We are ready to help you solve everyday situations and fundamental business decisions.
Our law firm is located in the center of Prague, where we have all trained specialists to take care of your affairs such as notary, executor and others. Our partner company also provides clients with accounting and auditing services.
We greatly appreciate clients who have trusted us for more than twenty-five years, and we believe that it is our long-term cooperation that demonstrates our ability to help clients find the right path through the labyrinth of paragraphs of the law.
Your secret of success?
My secret to success certainly lies in my high qualifications, self-discipline and a strong will to achieve a goal. The vast majority of cases, and especially criminal ones, we win – thanks to perfect and careful preparation. It is a stressful and exhausting work from time to time, but it's definitely worth it.
Grubner Legal law
"We will lead you through the labyrinth of paragraphs"
Grubner Legal law office was founded more than twenty-five years ago and has provided comprehensive law services to Czech and to foreign clients. It is built on a professional, but, at the same time, personal and helpful approach. It is based on the belief that it is important to both sides, the client as well as the lawyer, that the relationship between them is formed on mutual trust and respect.
Grubner Legal's team of experienced lawyers helps clients deal with the various situations in which we all find ourselves in everyday life. Regardless of whether they are individuals, small businesses or large companies, anyone can get lost in the labyrinth of paragraphs of the Legal Acts. Moreover, in practice it often happens that a law firm tries to solve its client's problems by means of different fields of law in which they do not specialize, but present themselves as law services in various branches of the law.
Despite all the above mentioned, it can be stated that the Grubner Legal law firm has recently focused mainly on criminal law service. Grubner Legal lawyers represent clients during the entire criminal proceedings, or even before their commencement, and also in related trial issues, such as civil proceedings for compensation for damage caused by fulfilling of the government authorities or proceedings before the Constitutional Court and the European Court of Human Rights.
It is not in the interest of lawyers to help criminals to escape the law, but to ensure the proper conduct of criminal proceedings and, in particular, to guarantee clients their right to a fair trial. Although a few years ago the criminal proceedings concerned only natural persons, now with the adoption of the law on criminal responsibility of legal persons and proceedings against them, companies also need to be able to defend themselves as well.
Grubner Legal lawyers also deal with civil law, where they face the so-called controversial and indisputable agenda, whether the client is a natural or a legal person. They specialize in family, inheritance and contract law, representing clients in court proceedings, have experience in seeking damages, or in matters of personal protection.
Legal entities often turn to the services of Grubner Legal in the field of corporate law, which the company has provided since its establishment, through management to its eventual closure. They also turn to professionals in such matters as labor relations or employee training.
Also, a relatively large part of the law firm's agenda is the branch of administrative law, in which they represent clients in proceedings before administrative bodies and provide related legal services.
Grubner Legal employees speak Czech, Slovak, Russian, English, French and German.

Do you want to discuss your case?
Washingtonova 1599/17
Praha 1 – Nové Město
Tel.: +420 224 313 793
sekretariat@grubnerlegal.cz
www.grubnerlegal.cz