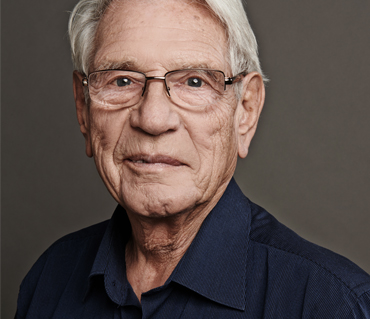 Composer and musician. Age: 86. Sign: Gemini. Place of Birth: Prague
Vadim Petrov is a Czech composer, pianist, conductor, and music professor. Throughout his career, he has written music for more than 1 400 movies and television episodes, classical works, theatre plays, and radio broadcasts.
Vadim Petrov is a son of Russian exile, Dr. Vadim V. Petrov. His family, originally from St. Petersburg, Russia, were descendants of an aristocratic lineage Repnin-Repninski (which has been around since 842). His mother Adéla Tůmová was a solo singer in Prague.
Vadim was brought up in an environment that was typical for the intellectual society of the First Republic. He discovered his musical talent at an early age. His first composition, "Biblical Songs", was influenced by cathedral music and choirs. His first teacher at age six, was professor Volfová, with whom he studied violin. Compelled to take up piano, he started studying with professor Hedrychová. Vadim was a student of professor Gabriel, son of famous Czech music composer Zdeněk Fibich, at age 13.
During summers and weekends, the boy went to a villa in Nový Vestec, where he started learning to learn how to play the organ from the choirmaster Josef Klazar in Stará Boleslav in 1945 in the same way as the most successful Klazar's student and composer Vaclav Trojan. At that time he was fascinated by the world of fantasy and tried to express his feelings in music. The first compositions appeared like "Winter Mood", "The Lark's Songs", "The Song of a Nightingale", and others.
Between 1944 and 1951, Vadim studied at the Russian gymnasium at Pankrác. Here he closely got acquainted with the history of his ancestors' lands, the culture, and mostly the music of Russian big-name composers. At the gymnasium he sang first at the school choir, later he became its conductor. His relation to music was already purposeful – he composed, corrected, and processed songs with Russian and Czech texts. After finishing at the gymnasium he was accepted to study composition and play the piano at the Prague Academy of Musical Arts. His teachers were well-known composers: professor Miroslav Kabeláč, who followed the traditions of great Czech composers (Antonín Dvořák, Bohuslav Martinů), as well as professors Jaroslav Řídký, Václav Trojan, and Václav Dobiáš.
In 1956, Petrov graduated from the Academy of Performing Arts, with a diploma in composition and piano, with his symphonic poem "Vítkov". After finishing his studies, he accepted the position of Folk Entertainment Department head at the Prague Public Education Center.
In 1958, Vadim Petrov founded the Folk Conservatory as a part of the Prague Public Education Center. It was put under the authority of the Ministry of Education and offered a four-year study in the field of composition, arrangement, conducting, playing musical instruments focusing on jazz, singing, scenic and ball-room dancing, and acting for smaller theaters. Thanks to his acquaintance with Francis Ježková, Jaroslav Ježek's widow, he managed to get her to agree to change the name of the Folk Conservatory to Jaroslav Ježek Conservatory. In 1990 he finally got the agreement of Jaroslav Ježek's inheritors to rename the school, which today is called Jaroslav Ježek Conservatory. A number of modern Czech pop music artists grew up in this school.
Petrov's most fruitful years began in 1960, when he started working with Czechoslovak Television. Together with Barrandov Film Studios and Krátký film Zlín, Vadim Petrov composed music for 172 movies and more than 244 TV series. In 1964, he started working with theatres and composed 54 plays for the National Theatre in Prague, Vinohrady Theatre, Theatre S + H, Viola, Lyra Pragensis, etc.
After 1968, due to political persecution following the Prague Spring, Petrov had to leave his director position at the Public Conservatory and was forbidden from all music activity in radio, TV, and film.
In 1970, with the help of friends, he was offered a professorship at the Jan Deyl Conservatory, for visually impaired students. This era was very important in his career. At the school, Petrov established an all-girls singing quartet called Carmina Lucis, which inspired writer Markéta Zinnerová to write a script for movie, "The Time for a Pipe Song" (Chvíle pro píseň trubky), directed by Ludvík Ráža. This film won the best movie award at the Monte Carlo International Film Festival in 1981.
In 1976, Petrov returned to the Prague Conservatory as a professor of composition and musical theory and remained teaching until 1992. Many of the most influential Czech musicians and artists have been his students.
In order to gain something, you have to do something yourself.
I am one of those people who never gives up.
I don't like it when somebody lies to me.
For everything in my life, I am grateful to my parents and my wife.
Sometimes we all must compromise.
To live means to be active.
I like to realize my ideals.
When I die someday, I hope it is with a clear conscience.
It is important to remember that all evil deeds will come back around.
Always strive not to give up anything in your life.
One must have as much money so as to not live in need and so that one can help others.
I like Prague because it is my beloved hometown.
I do not want to change my life philosophy.
The best expert is one who educates himself or herself continually.
Now I am worried that young people are losing contact and communicating mainly in a way that is too PC.
The secret to my success lies in a purposeful life and fulfilling life's mission.

Since 1954, he has been married to Marta Votápková, with whom he has three children: Vadim, Taťjána, and Kateřina. His granddaughter is top international model Linda Vojtová.