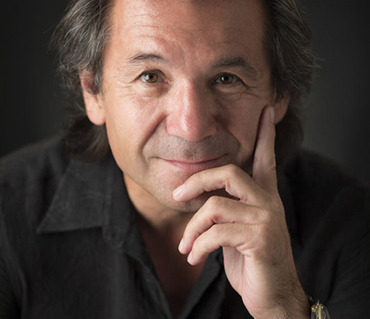 Security Consultant, Reserve General. Age 64. Sign Cancer. Place of birth Nové Zámky, Slovakia
General Ing. Andor Šándor (now a reserve officer) is a former Chief of the Military Intelligence Service of the Czech Republic and an acknowledged expert in security, threat of terrorism and crisis management.
He currently works as a private security consultant.
Andor Šándor is also the author of numerous publications on the theme of security and a lecturer in this field.
He regularly provides expert opinion and commentaries for major mass media, including radio and television.
He also gives public lectures, which are held throughout the year in the whole Czech Republic.
In order to gain something, you must be convinced that the thing in question is worth it. Otherwise, you will lose more than you will gain. Achieving something at the expense of someone else, especially in a dishonest way, cannot be enjoyed by and satisfy a normal person.
I am one of those people who know what they want, don't settle for less and want to stand out. I devote a lot of time and effort to this. I never give up and I am patient, although many people would not say this at first glance.
I don't like it when obvious injustice happens to someone. I don't like it when sneaky people take advantage of someone else's weakness.
I am grateful to my parents for everything in my life, in some areas especially to my father who instilled in me some important life principles. He taught me self-discipline, responsibility and manhood in the best sense of the word. He showed me that a man can achieve anything he wants.
Sometimes, we all have to abandon our plans, and humbly endure the changes that life brings.
To live means to enjoy happiness every day. Because the greatest happiness of life is to live. The world consists of events, each person's life is composed of their own experiences. The perception of events has an impact on the quality of life.
I like everything beautiful that exists independently of me. Beautiful women, music, art, books. I am glad when I can make my modest contribution to the existing of beauty. I like it when people appreciate my work, including lectures, books and my media appearances.
I hope one day I will be able to say that I am not ashamed of what I leave behind.
It is important to remember that happiness can not be built on the misfortunes of others.
Always strive to be real man. Always try not to expand the circle of your enemies, only a fool does that. Try not to create negative energy towards people who harm you or envy you. It is better to have a neutral attitude towards them. All the abomination that they do will come back to them.
One must have enough money to be able to live the life one wants, but it should not control you. A person should never be driven by the desire to accumulate more and more money. Money is a good servant but a bad master.
I like Prague because it is impossible not to like it for the great amount of beautiful places that our ancestors left us.
The best expert is one whose skills in the field of professional specialization serve as many people as possible.
Now I am worried that society is increasingly moving into a state of deepening hostility towards each other. The values that should unite people are being lost. The mass media do not contribute to the formation of positive values, and they no longer consider the life insurance of democracy. Politics is a dirty game that gradually sinks to the very bottom of acceptability. Opportunists and dishonest people take the lead. More than thirty years were not enough for us to get closer to the standards of a decent society of the countries we looked up to. On the other hand, I am worried that some of them are increasingly promoting crazy ideas "in the name of some kind of good", relativizing the values of the Judaeo-Christian world in which we grew up, or "green" illusions, etc. The Czech approach to our membership in international organizations lacks pragmatism, and we are still witnessing a useless struggle between unjustified enthusiasm and skepticism.
The philosophy of my life is in everything I do and things that I am able to influence.
My secret to success is my approach to life itself. I am very lucky that I always did a job that I immensely enjoyed, and I was able to spice it up with hobbies and interests.