Lilia Khousnoutdinova, MA, MSc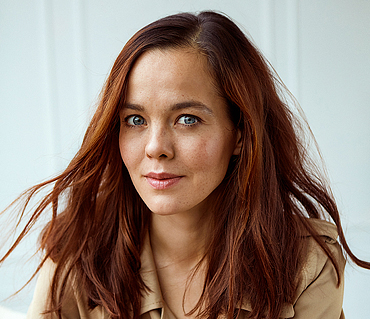 Historian, businesswoman and women's rights advocate. Age 33. Sign Gemini. Place of birth Magnitogorsk, Russia
"The essence of life is to love and create."
Lilia Khousnoutdinova was born into a Tatar family, as the eldest of five siblings. She grew up in the Czech Republic, France, Great Britain and the USA. She studied Modern History and Political Science at the University of Oxford, and then graduated with a Master's degree in Gender, Development and Globalization from the London School of Economics and Political Science. She also completed a three-year study at the Glastonbury Goddess Temple.
Lilia has long been involved in women's issues, reproductive health and relationship problems. She is the author and coordinator of a number of projects, such as I Am a Woman, A Woman in Zen or Women's Stories. In the Women's Stories project, she guides women on their way to understanding and honoring their bodies and their cycles through all stages of reproductive life, to embracing their uniqueness. She is also behind the feminist project against gender-motivated hate speech, Woman in Zen, and the project in support of community midwifery, Let Them! She was one of the initiators of the first Ceremonialist Training event in the Czech Republic, aimed at developing women's potential and the return of transitional rituals. Lilia Khousnoutdinova is the author of five books on women's topics,
including such popular books as "Women's Stories", "I Am a Woman", "I Am a Goddess" and "Modern Women's Rituals".
As a doula and accredited Active Birth teacher, Lilia gives prenatal preparation classes and accompanies women during childbirth.
In order to gain something, you must make an effort.
I belong among those people who want a better future for children.
I don't like it when people lie.
For everything in my life, I am grateful to my community, to the people around me who support me, inspire and give feedback.
Sometimes we all must re-evaluate our own actions.
To live means to feel.
I like nature, the color green, sustainable agriculture, responsible business.
I hope to one day say that I have brought up my children well.
It is important to remember that this planet is the only one we have.
Always strive to do your job in good faith.
One must have as much money as to be free and to have influence in the areas that are important to him or her.
I like Prague because it has a diverse and fascinating history.
I want to change the philosophy of female fertility and approach to agriculture.
The best expert is one who approaches his or her field of work with humility.
Now I am worried about our disconnection from real life and too active involvement in the digital world.
The secret of my success is to do things that provide real benefits at the right time.