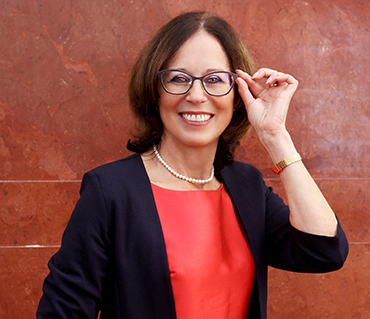 Regionální vedoucí Golden Gate CZ a.s.
How long has your company been operating on the market?
I started my own business in 1994. I began as a freelance translator, which allowed me to combine work with taking care of my family. I've been advising on commodity investments for eleven years now, and I have focused on precious metals for the past nine years.
What is the outlook for the near future?
Currently, with high inflation, people are looking for protection and stability - two criteria that precious metals satisfy very well.
Gold is known to maintain value in the long-term and brings a sense of security to our lives; it is a sought-after item particularly in times of crisis and uncertainty. It is limited in quantity, more cannot be printed and its value increases over time, which is why it is in high demand, especially now. It is, moreover, stunning, it brings us joy, whether we acquire it in the form of bars or coins, and it can also make a beautiful gift; it always reminds the recipient of the person they got it from.
I hope that one day, every family will own a piece of gold or silver.
Your secret to success?
I like people and it makes me happy when I can be of service to them. In the current age, when technology is ever-present, people appreciate personal contact and a friendly attitude. Thanks to my knowledge of Russian and English, I can also be of benefit to those for whom communication in Czech may be difficult.
Ing. Eva Heřmánková
Tel.: +420 777 021 627
eva.hermankova@gmail.com
www.hermankova.cz