Grand Jour de Champagne Presents Several Interesting Innovations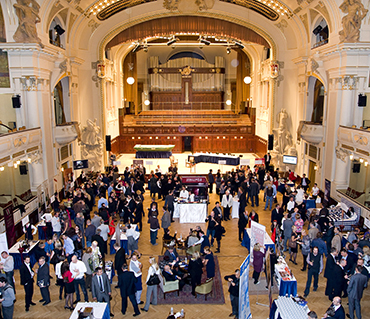 The seventh year already of the globally unique Grand Jour de Champagne festival will be held in the traditional premises in partner restaurants and hotels. Following the great success last year, the festival will also take place in the Moravian metropolis of Brno.
The Grand Jour de Champagne festival occupies a place of honor in the diary of every lover of noble sparkling wines – the expert as well as the wider public rank it among the most prestigious events in the social and gastronomic life. Again present will be a splendid accompanying program, including, among others, a large Champagne Exhibitionl, banquets, various types of tastings and combinations with food etc.
"For this year we have decided to include several new features which will undoubtedly be very attractive to visitors. Innovations include participation of new Houses of Champagne which we have not had the opportunity to see at the exhibition before, as well as a separate show of top wines at the Prestige Cuvée Exhibition. Of course, there will be many more items of interest, so I recommend watching our website which is regularly updated," says Ondřej Balík, Festival Director and Executive Manager of the organizing House Champagne Group.
Champagne and top gastronomy inherently accompany each other, that is why some of the world's culinary professionals present themselves at the festival. This year, Michael Nizzero, Michelin-awarded Chef from Belgium, has accepted the invitation. At the present time, he is employed in the restaurant of the 5-star La Briqueterie à Épernay Hotel (Champagne region). Before that, he has worked in Great Britain and Dubai, for example.