Georgian Restaurant Tbilisi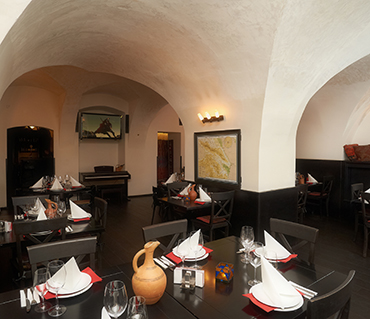 Georgia – a Country with an Ancient History and Unique Culture
A specific feature of Georgian cuisine is the use of meat and vegetables. Nuts used in the preparation of sauces and confectionery are equally popular. Many foods in the Georgian national cuisine are intended for cooking over an open fire with the use of a special fire and spits. Traditionally, also stone and clay cookware is used.
Georgia, like Georgian cuisine, is traditionally associated with wine. A study by European researchers confirms the penetration of the wine-growing culture into Europe from the territory of Georgia. Therefore, it can be assumed that Georgia is the oldest wine-growing country.
Tbilisi, the Georgian restaurant in Prague, has been pleasing its visitors with its friendly hospitality for two years now. It also participates in many charitable projects. Recently it hosted the "Baby of the Year" event, attended by many famous personalities from the world of business, politics and art.